October 2016
Holsten Galleries newsletter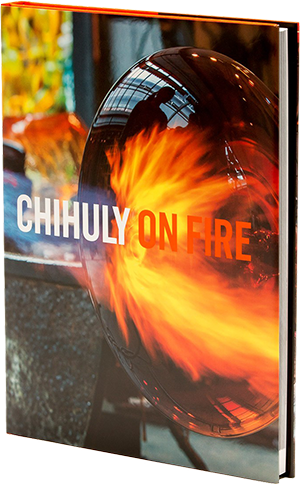 Greetings!I hope you are enjoying the autumn season and its beautiful colors. In keeping with the season, I have chosen some wonderfully colorful pieces to share with you this month. Dale Chihuly has often been quoted as saying that he has never met a color that he did not like. While this may not be true for most of us, I think it is safe to say that few will find fault with the colors of this month's selected works:
Dale Chihuly Special Offer
2016 Studio Editions
For the remainder of 2016 I am waiving the normal shipping charge and also offering a complimentary copy of Chihuly's beautiful coffee table book, CHIHULY: On Fire, for all purchases of 2016 Studio Editions. Please call or email me for prices on these beautiful small-scale jewels.

Jade Green Seaform
2016 Studio Edition
by Dale Chihuly

Washed in tones of aquatic green, this two-piece composition echoes the vestiges of Chihuly's earliest Seaform series in which he originally employed a softer color palette. Each piece is highlighted with a citron lip wrap.

Mandarin Yellow Persian
2016 Studio Edition
by Dale Chihuly
This two-piece Studio Edition speaks to the unrestricted movement and energy for which the Persian series is known. The black lip wraps on both elements complement the golden yellow of the smaller element and the rim of the outer one.

Star Fire Seaform
2016 Studio Edition
by Dale Chihuly

Another great example of the Seaform series, the Star Fire Seaform is an intricate example of the traditional Venetian body wrap. The brilliant orange and red in both elements is highlighted by a navy blue lip wrap.
Nordic Blue Macchia
2016 Studio Edition
by Dale Chihuly
A stain glassed window and a foggy day inspired Dale Chihuly's vibrantly bold Macchia series. The luminosity of this piece is created by layer upon layer of colored glass, including a layer of white sandwiched between the vivid red-orange interior and the variegated blue clouds that flow across the surface. The yellow-orange lip wrap adds a dramatic finale to the piece.
Return to Newsletter Index Page