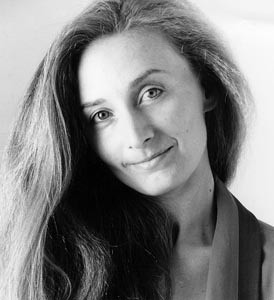 Originally trained as a painter, Veruska Vagen spent years living in the Southwest where she maintained a studio and became accomplished in oil, watercolor and mixed media. Her work with glass enameling brought Vagen to the renowned Pilchuck School in Stanwood, Washington, which changed the course of her life. Vagen moved to Stanwood in 1993 and served 12 years with the William Morris Studio, during which time she developed a unique mosaic technique called dot de verre.
In the rich tradition of ancient mosaics, Vagen's current work focuses on the portrait in a contemporary fused glass format. Inspired by art history, an intriguing visage or compelling character, she sees the human countenance as offering a timeless form of communication and relationship. Vagen states: "The emotional vocabulary of faces remains unchanging over time, a shared language that gives a gift of enabling us to recognize ourselves in each other."
Vagen's work is found in many notable private collections in the US and abroad. In 2003, a retrospective exhibition of her portraits, "Fabulous Faces," was held at the Century Square building in Seattle, Washington.