September 2020
Holsten Galleries Special Edition

Note from Kenn Holsten

Greetings! Because the announcement of the Chihuly Workshop 2020 Studio Editions came out at the beginning of the pandemic, I have decided to feature these four beautiful glass sculptures again in this special edition of Holsten Galleries News. I am particularly pleased to include a new video clip featuring these pieces and narrated by Paula Jacobson, Edition Program Manager at Chihuly Workshop. As always, I look forward to your comments and questions.

Chihuly Workshop 2020 Studio Editions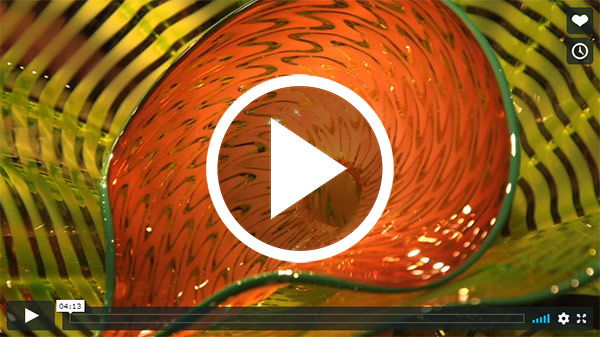 Hyacinth Basket
$5,000
2020 Studio Edition
by Dale Chihuly
The Hyacinth Basket Studio Edition exemplifies the delicate form and fluidity found in Chihuly's Basket series. The Basket is composed of two pieces, its opaque cobalt blue interior element finding its resting place within a larger form that transitions from deep cobalt to an ethereal transparency. An indigo lip wrap extends and arcs around the surface of each element, further emphasizing its multidimensional composition.
Monarch Seaform
$6,000
2020 Studio Edition
by Dale Chihuly
The two-piece Monarch Seaform Studio Edition illustrates the wavelike motion of the series' quixotically abstract forms. Each golden-orange element is grazed by a lapis-blue lip wrap and shows one of two variations of a sienna-colored body wrap. The larger, exterior element presents Chihuly's traditional wrap while the interior form reveals a distinctly staccato wrap. Together, the elements narrate an asymmetrical yet eloquent balance.

Medici Macchia
$7,000
2020 Studio Edition
by Dale Chihuly
The Medici Macchia Studio Edition articulates Chihuly's command of color and its dramatic interplay with transparency and light. Flushed in crimson, the composition has a momentum that is accelerated by red-hued pigment dusted between clouds of color, while speckles of chartreuse and saffron contribute contrast. A vivid golden yellow lip wrap pulses with the fluid movement of the sculpture.

Spring Green Persian
$6,500
2020 Studio Edition
by Dale Chihuly
The Spring Green Persian Studio Edition is a two-piece composition that expresses the wild asymmetry of this exotic series. Concentric bands of opaque apple green envelop the fan-shaped amber-green element with a hypnotic rhythm. An extraordinary form rests within its folds, unfurling in hues of rose-gold and pale green. Skimming the edge of each element, a dark green lip wrap emphasizes the dynamic forms.
Warm wishes and stay well,

Kenn Holsten
Return to Newsletter Index Page