July 2021
Holsten Galleries newsletter

Note from Kenn Holsten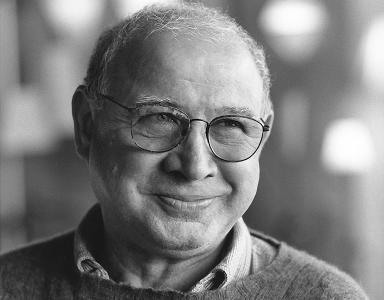 photo: Russell Johnson
Greetings. I hope you and your families are well. I have some very big news to share with you this morning. After a career of more than 75 years, Lino Tagliapietra is today announcing his formal retirement, just two weeks before his 87th birthday on August 10. This does not necessarily mean that the Maestro will never again blow glass but he will no longer be actively creating more work.
In the 35 years that I have represented Lino, I have witnessed his epic journey from an artist who was just beginning to be known in the U.S. to his undisputed title as the world's greatest living glass blower. Equally important, on a personal level, is that Lino and his wife Lina have become close personal friends with my wife Christine and myself over the years, with many shared memories in Seattle, Murano, Santa Fe, Stockbridge, Chicago and elsewhere.
As you will see in Lino's letter (link below), Lino is definitely not done with glass. He intends to continue to share his wisdom and skills through teaching new and accomplished glass artists as well.
Thank you, Lino, for all that you are, all that you have accomplished and all that you have given to the world of glass. I am honored to represent you and to call you my friend! Grazie, Lino!! Buon compleanno e congratulazioni!

Featured Works by Lino Tagliapietra
Dream of a Long Winter, 2021
by Lino Tagliapietra

During the long winter of the pandemic, while Lino was unable to travel from Murano, he was not idle in the least. He spent the past year creating a new series in which his three dimensional works are encapsulated in two dimensional panels. "Dream of a Long Winter" is one of those panels created in Murano. It is currently hanging in Lino's showroom in downtown Seattle.
Dinosaur
by Lino Tagliapietra

Probably Lino's most well known and iconic form is his "Dinosaur" series. This iteration of that series is shorter than many but is no less dramatic in its presence due to its striking palette of blue, yellow and red and its elegant form.
Angel Tear
by Lino Tagliapietra

Another classic Lino series is the "Angel Tears." This one is again a shorter version but has the signature shape and feeling that make this series one of the most sought after by collectors.
Mandara
by Lino Tagliapietra

One of Lino's most beautiful and most complex series is the "Mandaras." The added layers of color in this painterly piece make it an exquisite example of the Maestro's work.
Fenice
by Lino Tagliapietra

Another well known series by Lino is the "Fenices." This series is one of the most sculptural of all and this example is particularly beautiful because of its refined form, palette and surface cutting.
Please visit this page to see more available works.
Thanks for spending some time honoring Lino, his work and his legacy. I welcome any questions or comments you might like to share.
Kenn Holsten
Return to Newsletter Index Page